Food and fitness
one pan asian chicken and rice
By
|
one pan asian chicken and rice is a simple dinner recipe
— all cooked in the one pan!
The beauty of one pan meals is only having the one pan to serve from and wash up. The other bonus is having all of the flavours cook together to make an incredible meal. My favourite part though? The oven doing most of it for you, no.stirring.needed! This One Pan Asian Chicken and Rice recipe will have you wanting to eat before its even done!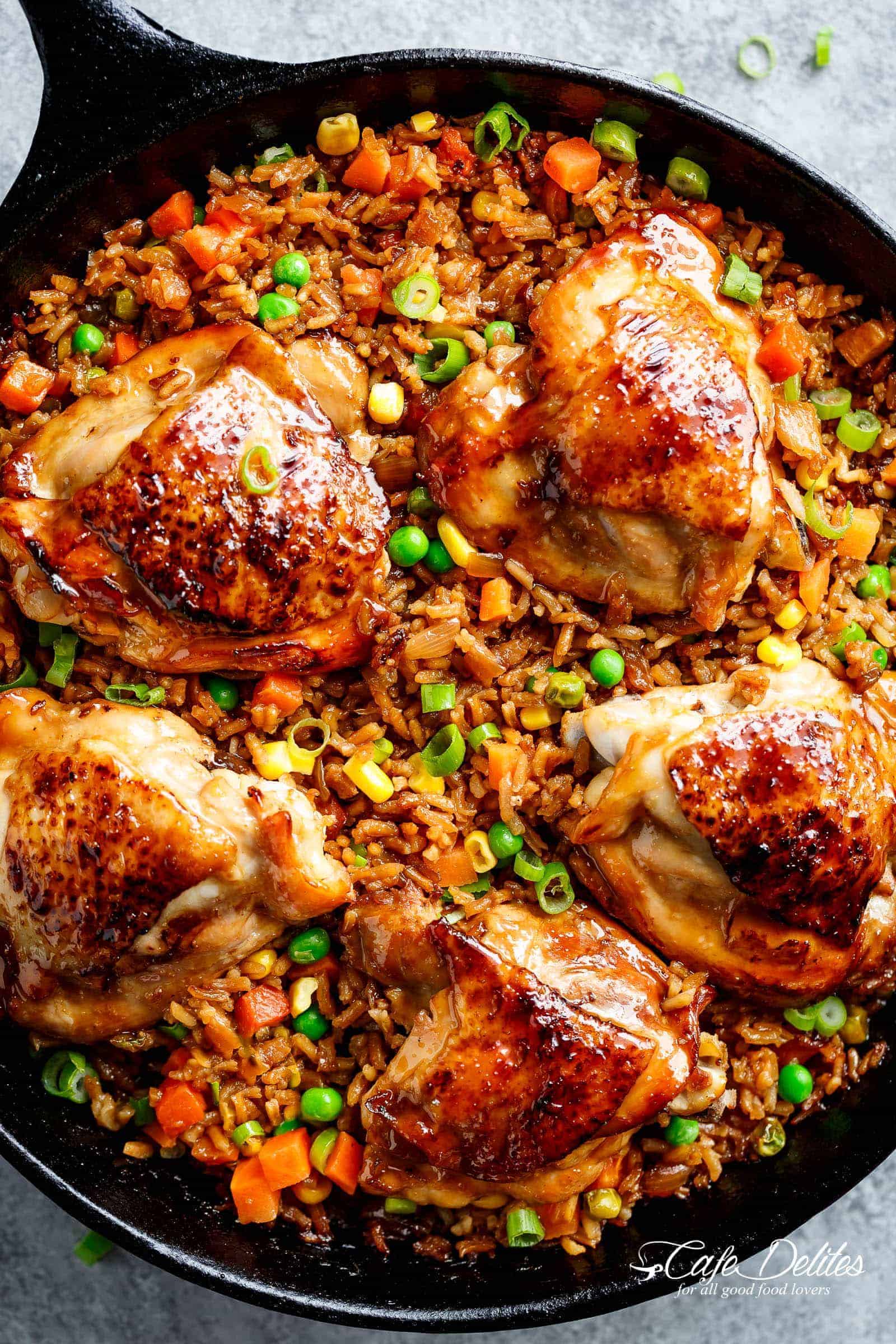 Crispy skinned chicken full of incredible Chinese-inspired flavours sits on top of a fried rice inspired skillet!
I had to stop myself from calling this fried rice, because obviously it's NOT a fried rice at all, howEVER ALL of the flavours of fried rice are right in there! There's one ingredient I swear by that gives homemade Chinese cooking its amazing flavour. Hoisin sauce is where its at people!
Now, you guys are probably think I'm crazy; that this rice must be Chinese mush or risotto, and I'm here to tell you NO WAY! It's absolutely perfect. The only rice I like to use with his recipe is long grain rice. Please don't try to use medium or short grain, or even Jasmine Rice. I tried all of those during testing over the last few days, and long grain is the only one that stayed firm enough through cooking without turning into a sloppy risotto, and held it's shape and texture.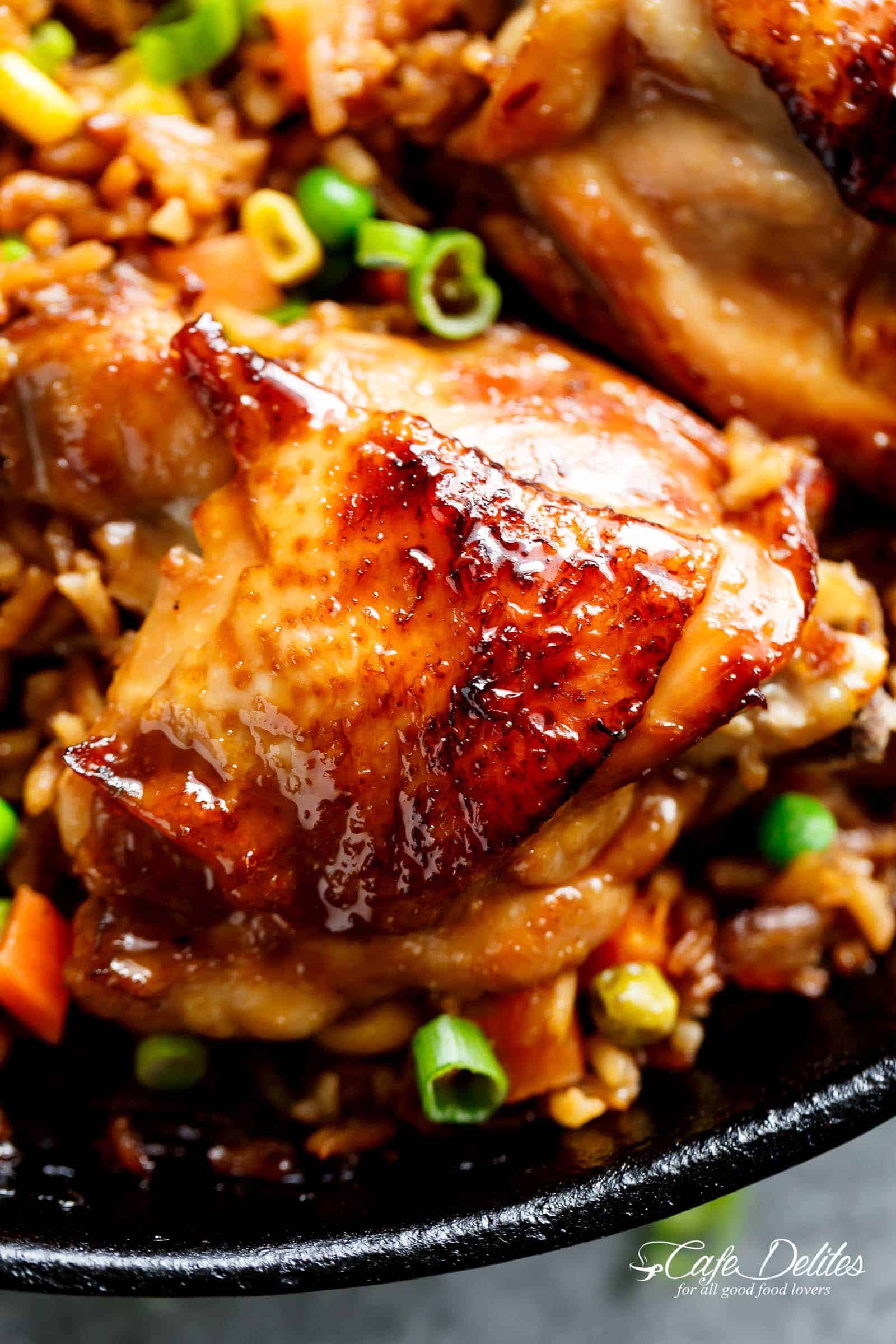 you guys are going to LOVE THIS One Pan Asian Chicken & Rice recipe!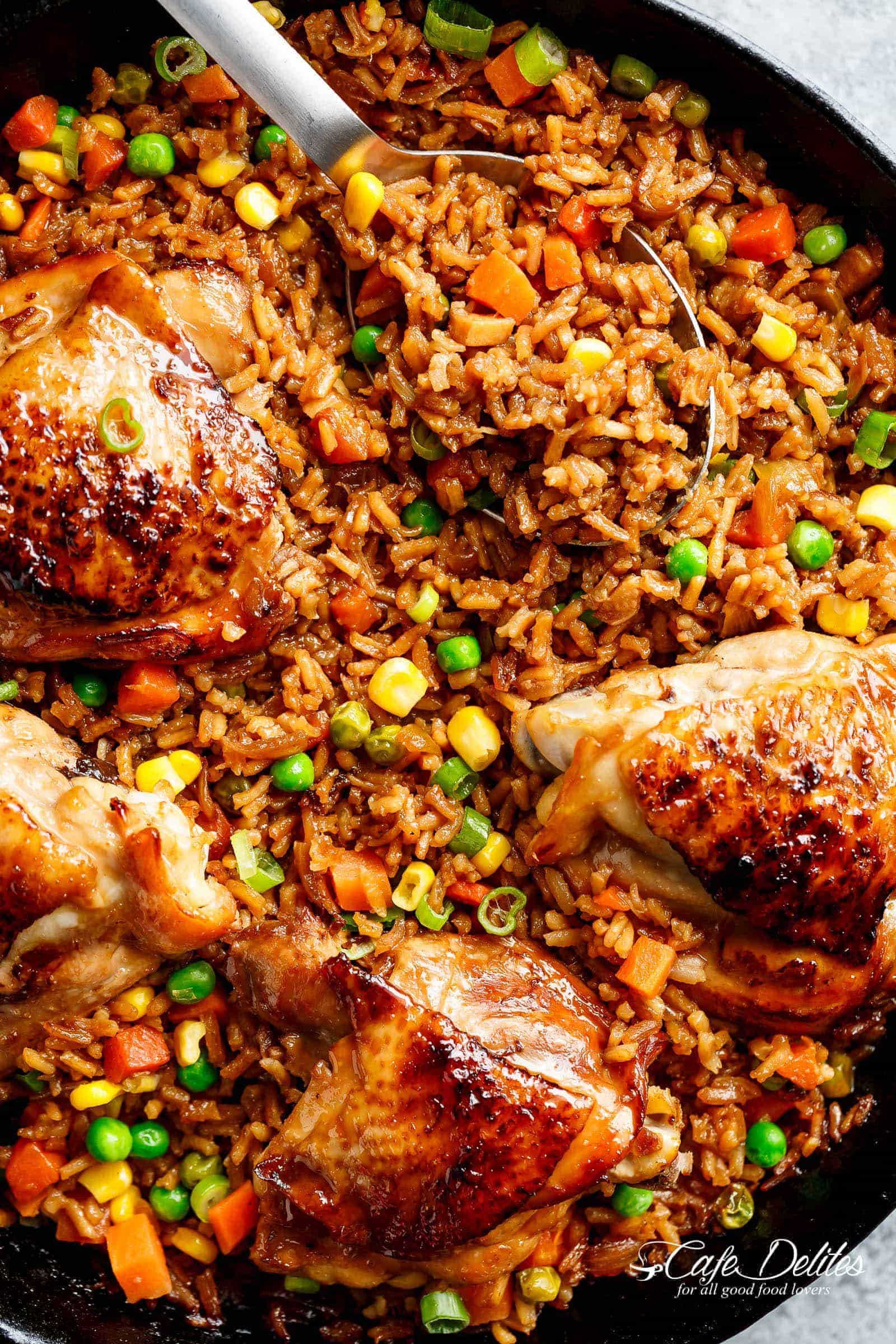 Content from Cafedelites
get the recipe from their website by following the link below